Comprehensive, Customized Orthopedic Care in Southern New Hampshire
Parkland Medical Center is one of two hospitals in New Hampshire to earn Certification for Total Hip and Total Knee Replacement and the first hospital in New Hampshire to earn Certification in Spine Surgery from The Joint Commission, the premier health care quality improvement and accrediting body in the nation.
Health Risk Assessments
Find out how healthy you are by taking our FREE online health risk assessments:
We offer personalized treatment, including nonsurgical and state-of-the-art, minimally invasive techniques, and we're close to home. Our comprehensive services include:
Orthopedic Conditions We Treat
Orthopedic and spine conditions can take many forms. Sometimes, you're not even sure what's wrong — it just hurts. Our team works together to get to the bottom of what's causing your pain and help you find relief.
The orthopedic team at Parkland Medical Center treats a wide range of orthopedic conditions including:
Arthritis pain
Bone spurs
Broken bones
Bursitis
Degenerative disc disease
Gout
Herniated disc
Impingement (pinched nerve)
Joint pain from injury or osteoarthritis
Joint dislocation
Muscle strains or sprains
Overuse or repetitive stress injury
Plantar fasciitis (heel pain)
Sciatic pain
Tendon and cartilage injury
Tennis elbow
Trauma injury
Trigger finger
High Quality, Customized Orthopedic Care
You can trust our highly trained orthopedic team to diagnose your condition and customize a treatment plan that meets your needs and recovery goals. We use a combination of nonsurgical approaches, including rehabilitation therapies, medication, and non-invasive procedures to get you back on your feet faster.
If surgery is necessary, your care team will help you decide on the best approach using the latest technology and techniques. Our surgical and nonsurgical orthopedic services include:
Arthroscopic surgery
Casting and splinting
Joint injections
Microsurgery
Minimally invasive spine surgery
Trust Parkland Medical Center for Your Orthopedic and Spine Care
We're committed to you and your overall health by providing you with the highest quality care and most advanced treatment options available. Patients choose us for:
Fellowship trained, board-certified specialists. Your care comes from board-certified doctors, specially trained in orthopedics, orthopedic surgery, sports medicine, and neurosurgery. Most of our doctors are also fellowship trained in their field.
Care in a full-service hospital. If you need surgery, it's at a hospital with all the services and amenities you need for a comfortable recovery.
Comprehensive care you deserve, all in one place. We have the latest imaging and tests to evaluate and diagnose orthopedic conditions at the earliest stages. Our hospital also offers both inpatient and outpatient orthopedic rehabilitation services and pain management. This means you can get diagnostics, treatment, and therapy under one roof.
Compassionate team committed to your health. You benefit from a team of doctors, surgeons, nurses, pain management specialists, case managers, and educators dedicated to helping you through the process and to get better, faster.
Convenient walk-in orthopedic urgent care with no appointment necessary. Our convenient Parkland Urgent Care at Salem, New Hampshire offers fast care for minor orthopedic injuries, such as sprains or strains. You save time and get the benefit of Parkland orthopedic expertise in a convenient location with extended hours.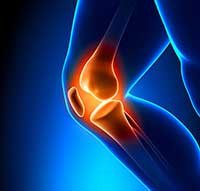 Learn more about minimally invasive joint replacement techniques that allow for smaller incisions, and more precise and accurate implant placement for better outcomes.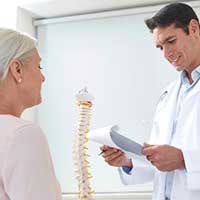 Our interventional spine procedures relieve back and neck pain without surgery. Learn more about our noninvasive spine approaches that deliver results.
When pain takes you away from your active lifestyle, our sports medicine team can quickly get you back in the game. Learn more about our sports program.