Each May during Nurses and Hospital Week we celebrate Parkland staff and their daily contributions to patients, the organization and the community. This year's hospital week theme "Health Care from the Heart" reminds us of the difference our care has made in the lives of patients and families. While each and every one of us plays a vital role in our hospital's culture of service and clinical excellence, we congratulate Parkland colleagues who earned the following Hospital Week awards:
Clinical Excellence: Jodi Hanley, Social Worker in the Parkland Center for Hematology and Oncology – who fulfilled the dying wishes of a patient by arranging backstage passes to a country music concert.
Leadership Excellence: Heather Gervais, Director of Parkland Rehabilitation Services – a leader with an ear for listening; she is encouraging and appreciative of her staff.
Parkland Pride: Ron Sebastian, ED Tech and Advanced EMT – whose professionalism, compassion and dedication to high standards make him a leader in the Parkland ED and in this community.
Performance Improvement: Jennifer Dekoschak and Maureen Scarfo, Emergency Department, Ashlie Kelleher, Quality and Diane Fleming, Nursing – for improving the Patient Experience in the Emergency Department by decreasing the wait times and improving patient satisfaction.
LNA/Tech Excellence: Ian Moltenbrey, Center for Emotional Wellness – who has a joyful and positive attitude, is respectful and professional and consistently exceeds expectations.
Support Service Excellence: Dylan Owens, Environmental Services – the ultimate team player; "nothing is not his job," also giving time, talent and donations to improve the lives of those in his community through his work with the Derry Boys' and Girls' Club.
Compassionate Nursing Care: Jennifer Johnson whose positive attitude and extensive knowledge inspires her department; she leads the OR team with grace, dignity, fairness and dedication.
Professional Nurse Mentoring: Angela Donohue, who, in her role as MedSurg RN and preceptor models the mission, vision and values of Parkland.
Finally, every one of us plays a vital role in easing the burden of illness and worry with a smile, a kind word, or a healing touch. Our hospital week and nurse week slide presentations showcase the pride we all take in providing clinically excellent care in an environment where we not only care for our patients but for one another as well.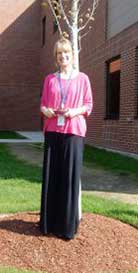 Jodi Hanley, 2016 Clinical Excellence Award winner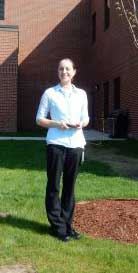 Heather Gervais, 2016 Leadership Excellence Award winner

Ron Sebastian, 2016 Parkland Pride Award winner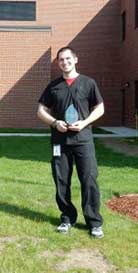 Ian Moltenbrey, 2016 LNA/Tech Excellence Award winner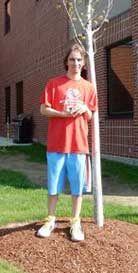 Dylan Owens, 2016 Support Service Excellence Award winner