Gastroenterologists in Derry, New Hampshire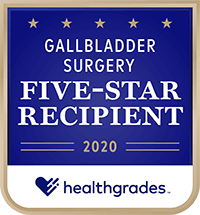 At Parkland Medical Center, you're assured of the same top-quality gastrointestinal (GI) services you would find in major urban medical centers but with a much more personal touch. We provide private rooms, individualized care plans and direct lines of communication to your GI doctor and healthcare team.
For more information about our GI diagnostic and treatment services, call our Consult-A-Nurse® team at (877) 642-2362.
Our gastroenterologists treat diseases and conditions affecting the organs of the GI tract, which includes the:

Esophagus
Stomach
Intestines
Gallbladder
Colon
Rectum
Our accurate diagnoses and advanced treatment methods help you feel better, stay disease-free and get back to your daily routine as quickly as possible.
Digestive health conditions we treat
Viruses, bacteria, specific foods or stress can cause digestive disorders. Some conditions also show a strong family link. If you regularly experience symptoms like heartburn, gas, constipation, diarrhea, bleeding and stomach pain, our GI physicians and staff can help.
Whether you experience an occasional upset stomach or a more challenging condition, our GI specialists will fully diagnose your condition and perform the treatment needed to improve your GI health.
We diagnose and treat a variety of GI conditions, including:
Acid reflux disease (GERD)
Anal condyloma
Anal fissures
Anal fistulae
Cancer of the esophagus, stomach, colon, bile duct or pancreas
Colitis or proctitis
Colon polyps
Crohn's disease
Diseases of the bile ducts, gallbladder or pancreas
Esophageal disorders, including Barrett's esophagus and strictures
Fecal incontinence or outlet obstructions
Gallstones
Gastritis
Gastroesophageal reflux disease (GERD)
GI bleeding
Heartburn
Hemorrhoids
Inflammatory bowel disease (IBD)
Irritable bowel syndrome (IBS)
Liver diseases
Rectal prolapse
GI tract services
Parkland provides access to an array of specialized services and teams of healthcare professionals for:
Colonoscopy and colorectal services
Digestive testing and esophageal studies
GI imaging
Heartburn treatment
Surgery
Endoscopy
Looking inside the body with an endoscope (a long, thin, flexible fiber-optic tube attached to a tiny high-definition video camera) allows gastroenterologists to examine your digestive tract for ulcers, polyps, malignancies and other abnormal tissue. We can also remove suspicious polyps or growths, stop bleeding with cauterization and place a stent to open an obstruction and restore the flow of bile.
Our specialized endoscopy procedures include:
Upper endoscopy, also known as esophagogastroduodenoscopy (EGD): This procedure explores the esophagus and stomach. Doctors also use an upper endoscopy to remove growths, perform biopsies, dilate the esophagus and treat bleeding.
Colonoscopy
A colon cancer screening, also known as a colonoscopy, is the single most effective early detection system to prevent colon cancer. The second leading cause of cancer death in the U.S., colon cancer generally has no symptoms in the early stages. If detected early, colon cancer is 90-95 percent curable.
During a colonoscopy, a doctor uses a lighted, flexible scope with a tiny camera inside to view the entire length of the colon and see any signs of trouble that may be developing. If polyps are discovered, they can be removed immediately with another tiny instrument inside the scope.
Advanced technology available at Parkland Medical Center and from our partners at Salem Radiology allows us to perform some colon screening procedures as virtual colonoscopies using computed tomography.
Scheduling a colonoscopy
Current guidelines suggest starting your colon cancer screenings at age 50 years old, so talk to your doctor about when and how often you need a colonoscopy. Medicare and most insurance plans cover colon cancer screenings for people 50 years old and older.
Preparing for your colonoscopy
The day before your colonoscopy, you'll need to clean out your colon completely. Digestive health specialists use several different types of preparation for cleansing the colon, and your colonoscopy doctor can help you decide which is best for you. We suggest that you eat light, easily digestible foods for several days before your colonoscopy.
After your colonoscopy
As soon as the sedation wears off, your physician will discuss your results with you. If any polyps were removed, they will be sent to the lab for a biopsy and evaluation. Results will be available in a few days.
GI surgery
Our GI doctors will sometimes perform surgery to manage chronic conditions and to avoid a colostomy. If you need GI surgery, rest assured that you'll receive comprehensive care in our full-service hospital. We have all the amenities necessary to make your procedure and stay as comfortable as possible.
Parkland's gastrointestinal program offers several other procedures to help doctors monitor the body, including:
Upper gastrointestinal endoscopy (EGD)
Esophageal dilation
48-hour pH monitoring for acid reflux
Gastroenterology locations
Retrieving location data...