Personalized, compassionate care.
Parkland Medical Center's Urology Services deliver advanced urology care for conditions of the male and female urinary tract—the bladder, kidneys, ureter and urethra—and related reproductive organs. You benefit from expert urologists and skilled urologic surgeons who offer personalized, compassionate care and innovative practices and technologies.
Health Risk Assessments
Find out how healthy you are by taking our free health risk assessments:
Expert specialists collaborate for your care.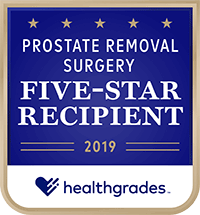 Through our partnership with the Lahey Institute of Urology at Parkland Medical Center and our affiliated urology practice Manchester Urology, you have access to board certified and fellowship–trained specialists. You benefit from the unique strengths and resources of our combined physician network, including medical oncology services and access to radiation oncology.
Conditions we treat.
We treat most urologic conditions including:
Abnormalities of the pelvic floor and urinary tract
Adrenal masses
Cancers of the urinary tract, including bladder cancer, kidney cancer and uretal cancer
Pelvic floor dysfunction (PFD), including pelvic organ prolapse and voiding dysfunction
Pelvic injuries and complex pelvic conditions
Pelvic reconstruction–male and female
Ureteral blockages, including ureteropelvic junction obstruction (UPJO), and flow problems
Learn more about these and other urologic conditions in our online Health Library.
Advanced technology
You also benefit from the extensive experience with advanced technology that our surgeons bring to your care. We use minimally invasive techniques, including endoscopic procedures, a "pacemaker" for controlling bladder movements and shock wave lithotripsy for kidney stones, as well as laparoscopy and robotic surgery.
Urologic surgery.
As a treatment option for conditions of the urinary tract, kidneys and related reproductive organs, urologic surgery may encompass procedures that range from examinations of the urethra, ureters and urinary bladder in diagnosing and treating kidney stones to hysterectomy, prostatectomy, nephrectomy (kidney removal), kidney transplant and urologic cancer surgery, among others.
Parkland Medical Center offers surgical services for a variety of urologic conditions in men and women. Take advantage of our focus and skill in treating genitourinary malignancies and urologic cancers.
Urologic surgery procedures available through Parkland Medical Center include:
Robotic surgery.
Ideal for delicate urologic surgeries such as prostatectomies, robotic–assisted tools in the skilled hands of our surgeons can help spare surrounding nerves and retain greater function. In addition, minimally invasive procedures require smaller incisions, reduce the physical and emotional impact of surgery, shorten your hospital stay and typically result in a faster recovery and return to regular activities.
Explore our services for urogynecology, prostate cancer, nephrology and surgery at Parkland Medical Center.
Downloadable Materials
Appointments
To schedule an appointment with Lahey Urology call (603) 421-3663 or with Manchester Urology call (603) 836-1600 and we'll work with you to find an appointment time that fits your schedule.