Southern New Hampshire's Sports Medicine Experts
If a sports injury has you sidelined, get moving again with greater Derry's premier orthopedic and sports medicine specialists. Whether you're a novice, athlete, coach, or athletic director, we keep you and your team active and operating at peak performance. We offer advanced technology, expert advice, injury prevention and assessment, health and fitness training, treatment, and rehabilitation for individuals and teams of all ages and levels.
At Parkland Medical Center, we customize care plans for every athlete. Our multidisciplinary team includes sports medicine specialists, orthopedic surgeons, exercise physiatrists, physical therapists, and other professionals who work together to get you back to your active life.
Sports-Related Injuries and Conditions We Treat
From injury prevention to leading-edge treatment, Parkland Medical Center has expertise in a wide range of sports and exercise injuries. Common sports-related pain and injuries include:
Ankle/foot pain and injury: ankle sprains, high ankle sprains, Achilles tendon injuries, stress fractures, ligament inflammation (plantar fasciitis)
Back pain and injury: muscle strain, ligament sprain, disc disorders, fractures
Concussions: traumatic impact to the head causing dizziness, drowsiness, blurry vision, and other symptoms
Elbow pain and injury: ligament tears as in tennis or golf elbow, bursitis, dislocation, tendon ruptures
Hip pain and injury: hip pointer or contusion, hip flexor strain, labral tears of cartilage, or quadriceps strains, dislocations, bursitis
Knee pain and injury: anterior cruciate ligament (ACL) and posterior cruciate ligament (PCL) tears, meniscus tears, jumper's knee (patellar tendonitis), patellofemoral syndrome
Shoulder pain and injury: labral tears of cartilage, dislocations, rotator cuff tears, biceps injuries, nerve impingement, fractures
Wrist/hand pain and injury: ligament tears, tendonitis, nerve injuries, stress fractures
Sports Injury Treatments and Services in Derry, New Hampshire
Parkland Medical Center's sports medicine team provides a variety of sports services for individuals and teams of all ages.
We offer nonsurgical, surgical, and rehabilitative options designed to get you back in the game and reduce the risk for re-injury. If you need surgery, we take a minimally invasive approach whenever possible, which means smaller incisions, faster healing, and less pain.
Our nonsurgical sports-related injury treatments and services in Derry, New Hampshire include:
Sports-specific physical therapy and rehabilitation: As a first line of treatment or after surgery to restore strength, movement, and endurance. We help you manage pain and prevent further damage or injury with inpatient and outpatient programs.
Back on Pointe program: Specialized injury treatments and therapy for dancers, gymnasts, ice skaters, and cheerleaders.
Pain management therapies: Including injections, selective nerve root blocks, platelet-rich plasma (PRP), and nerve stimulation techniques.
Concussion management: Our experienced doctors recognize the symptoms of concussions and extent of brain injury. We offer neurological evaluation and clearance to return to activity safely.
Specialized strength training and injury prevention for specific athletes: Customized programs to help active people of all skill levels use proper techniques to avoid injuries. This includes programs designed for runners, golfers, cyclists, and people 50 years and older.
Sports physicals: We offer medical evaluations to ensure your student athlete is healthy and ready for safe play.
Sports Injury Surgery at Parkland Medical Center
The orthopedic surgeons at Parkland Medical Center perform minimally invasive arthroscopic surgery which involves small incisions and inserting a lighted tube into the joint. This allows surgeons to diagnose your condition and perform a variety of procedures on ligaments, bones, cartilage, or tendons.
Common sports-related surgeries we offer:
Cartilage reconstruction: Repair or replace cartilage loss or damage in the knees using innovative techniques.
Elbow tendon repair: Reattach the distal biceps tendon to the lower arm bone.
Knee ligament repair and reconstruction: Including the anterior cruciate ligament (ACL), posterior cruciate ligament (PCL), medial collateral ligament (MCL), and the lateral collateral ligament (LCL).
Joint replacement: Replace joint surfaces with artificial implants, such as knee, and hip replacements.
Meniscus surgery: Trim or remove torn cartilage in the knee.
Rotator cuff shoulder repair: Reattach the tendon to the upper arm bone in a complete tear. In a partial tear, the surgeon trims and smooths the tendon and bone.
Tommy John surgery: Replace an injured ulnar collateral ligament in the elbow with a tendon taken from another part of the body.
Special Sports Programs for Athletic Teams and Coaches
Parkland Medical Center's sports medicine group offers team-based programs for all ages and sports, including high-school, college, recreational, and professional-level athletic teams. If you're a coach or athletic director, we can keep your team healthy and strong. Contact us for:
Team sports physicals
Pre-season injury prevention clinics
Free seasonal Saturday morning football injury assessments
Certified athletic training, including onsite practices, game staffing, and physical therapy and rehabilitation
Team sports performance enhancement programs
Concussion management and medical release
A Team Approach to Sports Medicine Injury and Care
You don't have to be a professional athlete to be treated like one. Athletes and sports teams have relied on Parkland Medical Center's sports medicine program for:
Combined expertise of teams working for you. You benefit from shared clinical expertise of board-certified sports medicine physicians, fellowship trained orthopedic surgeons, licensed physical therapists, and sports performance specialists.
Facilities designed for sports medicine. In addition to advanced diagnostic technology.
Compassionate care throughout the journey. We're here every step of the way with case management and care coordination customized to your needs.
Care in a full-service hospital. If you need surgery, it's at a hospital with all the services and amenities you need for a comfortable recovery.
Convenient locations. Inpatient therapy begins at Parkland Medical Center's main campus and is offered on outpatient basis at the Nutfield Professional Building in Derry.
Walk-in orthopedic urgent care with no appointment necessary. Our convenient Parkland Urgent Care at Salem, New Hampshire offers fast care for minor orthopedic injuries, such as sprains or strains. You save time and get the benefit of Parkland orthopedic expertise in a convenient location with extended hours.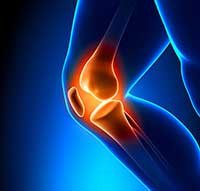 Get moving again, pain-free with Southern New Hampshire's most advanced knee and hip replacement program, including ConforMIS custom knee implants.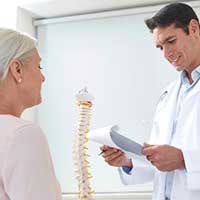 Expert spine care specialists use innovative technology to pinpoint and treat your back or neck pain, fast. Learn about our collaborative approach to spine care.
Manage Pain from Sprains and Strains
Don't let pain from sports or exercise sprains or strains keep you from an active lifestyle. We offer a full line of nonsurgical pain management services for sports-related injuries.