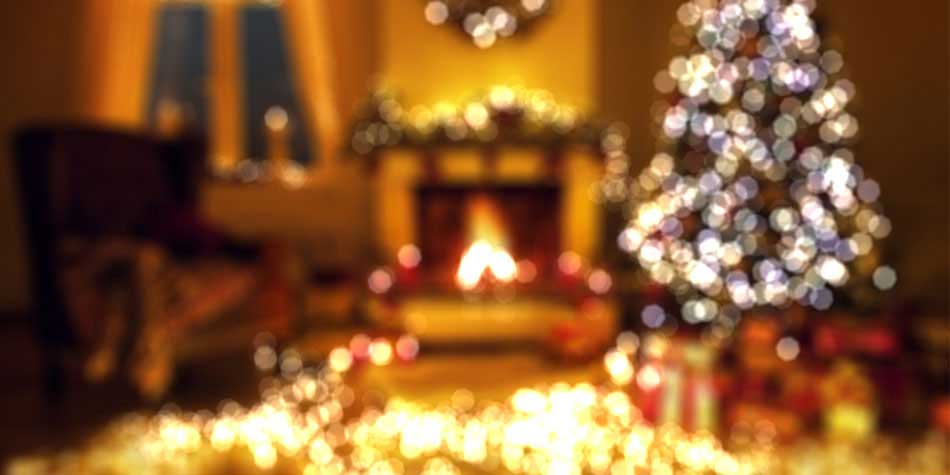 Can cherished holiday traditions lead to painful holiday injuries? ERs across the country report a seasonal spike throughout the holidays. There are many reasons the months of November and December would see increased ER visits that have nothing to do with the holidays, such as winter weather and flu season, however certain classic traditions have been proven year after year to lead to increase injury risks.
Tradition
Flickering candles – on the tree, in the menorah, on the table – have long been a part of bringing light to any holiday celebration. But combine flames with busy hosts, kids, and home décor, and you have a perennial fire risk.
Updates
Replace all candles with LED lights or battery-operated faux candles.
Use electric lights that are rated for Christmas trees and tested by a recognized lab (look for a sticker on the lights' cord), and keep your tree well-watered to reduce flammability.
Tradition
Falls from rooftops and ladders send nearly 5,800 people to the emergency room each year, according to a study by Electrical Safety Foundation International.
Updates
Projection lights and stringing shrubs are safer options for those who decorate solo.
If you must use a ladder, make sure it is securely positioned, and ask another adult to hold it. Children should never climb ladders.
Tradition
For many, the holidays are synonymous with eating and drinking. But the results of this seasonal binge are so predictable they've actually got a nickname: Holiday Heart Syndrome. Otherwise-healthy individuals can develop episodes of atrial fibrillation – a heart rhythm disturbance – from a single large "dose" of alcohol. Coupled with rich foods and a spirit of overindulgence, the condition can start with dizziness or shortness of breath and lead to stroke and arrhythmia.
Updates
Monitor your guests' consumption, especially over meals or day-long celebrations.
Monitor your own alcohol intake, and don't forget that eggnog overload can be dangerous.
Start the New Year the right way. Find a physician or contact our nurses 24/7 with your health questions.