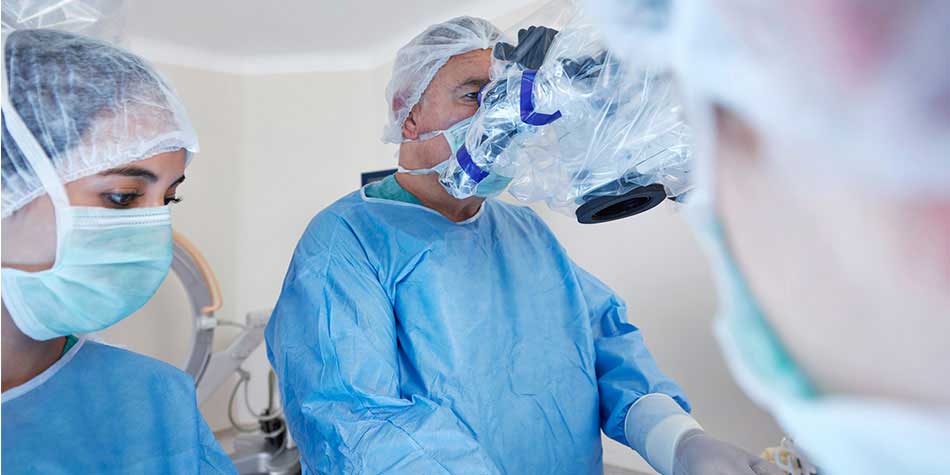 Are Robots Taking Over Operating Rooms?
The first documented robot-assisted surgical procedure occurred in 1985 when a robotic arm was used to place a needle for a brain biopsy while being guided by computed tomography. Since then, their use has become widespread as technology has advanced. Now, over 30 years since the introduction of robots into the operating room, more and more procedures are robot-assisted. In fact, recent developments will enable eye surgeons to operate with 10 to 20 times higher precision.
Considering the advantages inherent in robotic-assisted surgeries, the wide variety of procedures available isn't a surprise. Let's take a look at some of the most common procedures available, as well as the reasons why patients are opting for robotic-assisted surgery in greater numbers every day.
Coronary Artery Bypass Surgery (CABG)
One or more blocked coronary arteries are bypassed by a blood vessel graft. The graft creates a bypass around the blocked artery for blood to flow to the heart. Robotic-assisted surgeons are able to swivel in many directions allowing it to do things a human wrist cannot.
Cancer Biopsies and Treatments
Surgeons perform robot biopsies to assess whether areas are malignant or benign and robot-assisted surgery is used in treatment of a variety of different cancers.
Hip Replacement
Hip replacement is surgery to replace all or part of the hip joint with a man-made joint. Robotic-assisted surgeons are able to perform the procedure with much greater precision.
Advantages of Robotic-Assisted Surgery
The increasing use of robots in the operating room is directly related to the number of advantages it provides. Due to small incisions, less trauma to the body and greater surgical precision, robotic surgery results in less blood loss, less pain, shorter hospital stays and fewer complications.
Think you might be a candidate for robotic-assisted surgery? Explore our robotics program.