Wound center in southern New Hampshire
The wound care team at the Center for Wound Healing and Hyperbaric Medicine at Parkland Medical Center are dedicated to treating chronic, non-healing wounds. We use the latest evidence-based practices and technologies to help you heal as quickly as possible, and our collaborative approach to your care helps ensure the most complete treatment for your specific needs.
To find a wound-healing specialist and schedule an appointment, call our Consult-A-Nurse® team at (877) 642-2362
Our team includes:
Physicians with advanced training in wound management
Consulting physicians in specialized areas, such as vascular surgery, plastic surgery and podiatry
A nursing staff trained in caring for chronic wounds
Specialists in infectious disease management, nutritional management, diabetic education, Podiatry and General Surgery.
Recognized care for complex, non-healing wounds
---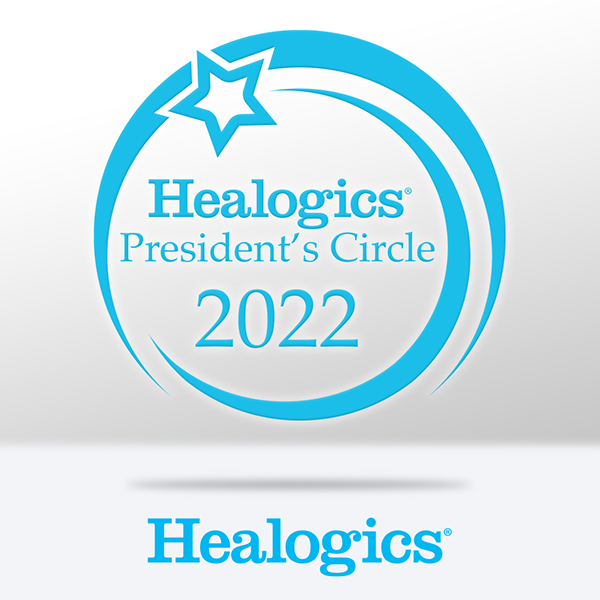 Parkland's Center for Wound Healing & Hyperbaric Medicine has been nationally recognized with the President's Circle Award by Healogics. This is the most prestigious honor for wound care centers that achieve clinical and operational excellence. The clinic performed in the top 5 percent of all 600+ Healogics wound care centers nationwide for excellence in patient satisfaction, operations and clinical outcomes.
Types of wounds we treat
We treat a wide range of chronic, non-healing wounds (wounds that haven't shown significant improvement within four weeks) and acute wounds stemming from:
Vascular disease
Diabetes
Bone or soft tissue infection (venous or arterial)
Crush injuries
Surgical Wounds
Pressure ulcers
Radiation injury
Burns
Arterial disease
Patient-centered wound treatment
Our advanced technology includes hyperbaric oxygen therapy, which is a nonsurgical treatment that optimizes wound healing and the growth of healthy tissues. Our 4,000-square-foot facility features two hyperbaric oxygen chambers and four treatment rooms.
Hyperbaric treatment typically involves daily visits for about two months. We believe building a warm relationship with your wound care team is a vital part of the healing process. Our providers will work with you to create a customized treatment plan based on your individual needs. We will communicate with your primary care physician throughout your treatment and return you to their care once you have healed.
We also provide home healthcare and social service resources to ensure our patients can maintain their health independently after leaving the hospital. Your primary care physician may also refer you for additional treatment and tests at Parkland. To provide complete wound care, we may suggest:
Make an appointment with the Center for Wound Healing and Hyperbaric Medicine
Wound care typically requires a referral from a primary care doctor or specialist. You can also call us directly at (603) 421-3688 to make an appointment.
To schedule an appointment, call us directly at (603) 421-3688.
Wound care locations
Retrieving location data...